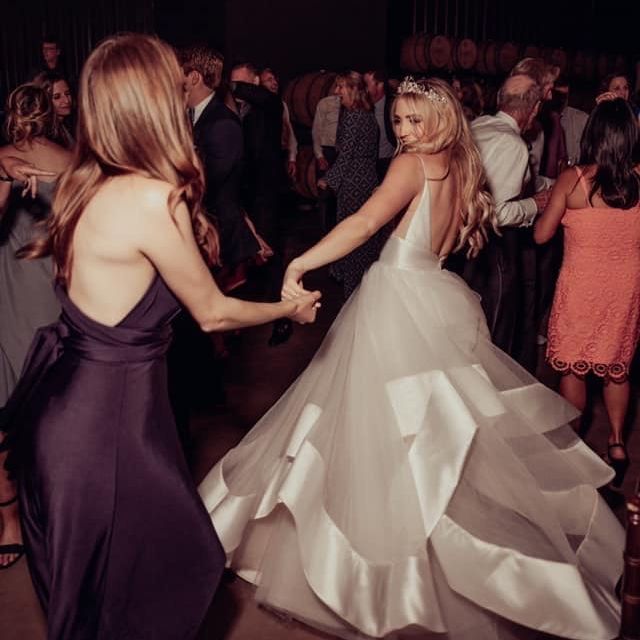 Weddings by Ricky Montijo
Full-Service, personally tailored, and professional.
Rehearsal Dinner performances
Arrangements including solo, duo, and full band
Ceremony full performance, instrumental, or streaming
Cocktail hour performance or streaming
Dinner performance or streaming
Reception performance and DJ services
Custom streaming lists
Wedding coordination for all things music related from consultation to day-of services; Site Visit.
Onsite wedding coordination from load-in to load-out
Sound equipment, stage and dance lights, and minor uplighting
Emcee Services
Officiant services and Hand Tying ceremony
Wedding Video Music - Professionally recorded audio for use in your wedding video (Professionally pre-recorded, or live audio recording day of wedding).
We travel everywhere in the world!
SPECIAL SERVICES: Request a CD/electronic file of your special dance songs personally performed and recorded by Ricky in his recording studio.
Ricky Montijo has become one of the most in-demand artists on the West Coast and in Texas with vocal talent described by fans to be "it...he has it...Soulful and an unmatched versatility. And he brings the party". His sets boast unique covers and originals in the genres of Soul, Rock, Latin, Blues, Reggae, and Pop. His music appeals to a diverse demographic, also ranging the full age spectrum. His private party portfolio includes clients such as the Hearst Family, St. Jude Children's Research Hospital, the Los Angeles Concierge Association, Tobin James' Zinfest (4,000+ guests), numerous weddings, VIP corporate parties, ticketed festivals and high-end winery events throughout California. Ricky has also toured the United States and shared stages with several headliners such as Los Lonely Boys, War, Jon B., Ozomatli, and Los Lobos.
Ricky can accommodate venues & budgets of all sizes with configurations ranging from solo acoustic to a full 6-piece band, including a killer sax, keys, and percussion lineup. Arrangements can also be customized for ceremony music. We offer a full range of services, including ceremony performances, streaming, stage/dance lights, reception performance, officiant services, and DJ services. Need professional music recordings for your wedding video? Ricky can provide pre-recorded audio files, or help your videographer to capture professional quality sound live at the wedding.
The band is professionally managed on & off-site. The band's manager will serve as the event coordinator for all things related to the music and will be onsite from load-in to load-out to tend to the band's needs, keep the timeline running smoothly, and to proactively communicate with vendors and other day-of coordinators to ensure a successful event.